Spring Bible Studies
Spring Bible Studies will begin in January and February. There are currently 4 studies to choose from, with one study offering childcare and homeschool proctoring.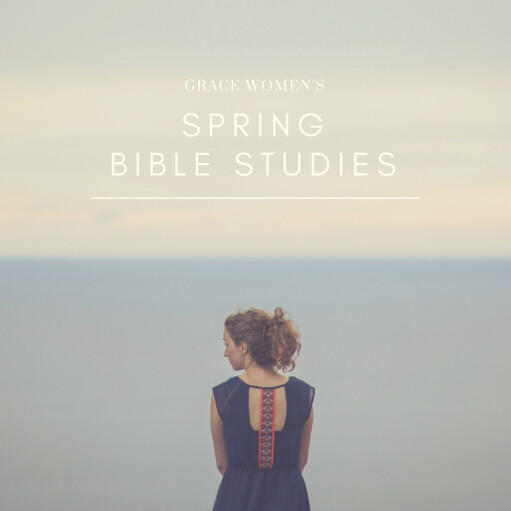 Available Studies
PRECEPTS UPON PRECEPTS - A Study in 2 Corinthians
Tuesdays | 9:00-11:30AM in Room A5
If you enjoy digging deep into the Word and studying at home during the week outside of class, this study is for you. You can choose how much study time at home by which workbook you choose. Led by Kim Munday, this study will be meeting Tuesdays from 9:00-11:30AM.
Second Corinthians is a book about ministry, various kinds of ministry. But in the midst of ministry, sometimes Christians are burdened beyond strength, despairing of life, having fears within conflicts without. How do we cope with those things? This book tells us how to be strong in the Lord when accusations and persecutions are directed toward us, how to have confidence in Him and not lose heart, and even how to correct those who are our accusers.
Childcare and homeschool proctoring is available. Please make note on your registration if you need childcare.
40-MINUTE STUDY: The Power of Knowing God
Thursdays | 4:00-5:30PM
You may know about God, but do you truly know what He says about Himself—and what He wants from you?
This eye-opening study will help you gain a true understanding of God's character and His ways. As you discover for yourself who He is, you'll be drawn into a deeper, more personal relationship with the God of the universe—a relationship that will enable you to confidently display His strength in life's most challenging circumstances.
Meets at the home of Stephanie Kindhart. Study led by Debbie Sigmund. Begins Thursday, September 7th and meets through May 31st.
THE GOOD Ol' FASHIONED BIBLE STUDY
Thursdays | 9:30-11:00AM in Room A5
This class is led by Jan Kelley. Jan writes her own material. This group sings together, prays together, studies, and gathers offerings for missionaries. Beginning January 18th, Jan will resume teaching through the book of Ephesians.
FELLOWSHIP STUDY
Thursdays | 7:00PM
This group has been reading and talking through "The Hole in our Holiness" by Kevin DeYoung. This group enjoys fellowship and prayer with one another. Meets at the home of Mercedes Acres. Begins again on January 11th. Book can be purchased through Amazon.