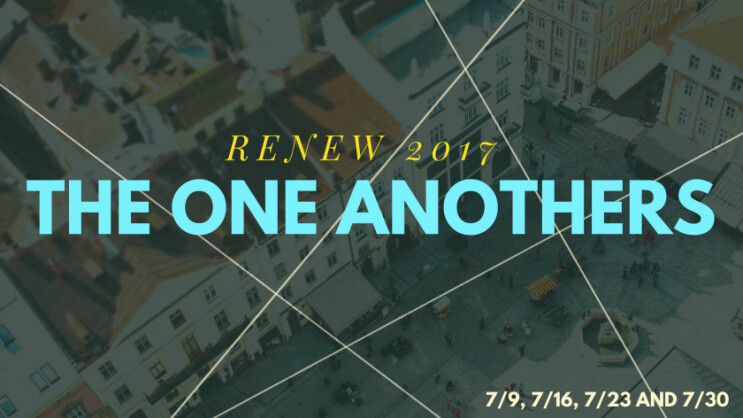 Sunday Nights July 9th - July 30th
Summer is a great time to get back to basics. Vacations are set, schedules slow down, kids are out of school. RENEW was created to refresh. It's a break from the routine and gives us a chance to get together to enjoy food, fellowship, and a time of worship and teaching.
We have a great line up of topics and speakers this year as we focus on Scripture's One Anothers. Join us on Sunday Nights!
July 9th - Forgive One Another
Speaker: Brent Hisayasu of Harvest Bible Chapel, Ventura
July 16th - Love One Another
Speaker: Bobby Scott of Community of Faith Bible Church, South Gate
July 23rd - Exhort One Another
Speaker: Bobby Blakey of Compass Bible Church, Huntington Beach
July 30th - Encourage One Another
Speaker: Chris Johnson of Grace Chapel, Lancaster
Dinner 5pm // Music & Guest Speakers begin at 6pm
Kids Program begins at 6pm.